Celebrate the Anniversary, Create More Brilliant Achievements
The seventeenth of this month is the anniversary day of the founding of Biuged, we would like to extend our warmest congratulations and best wishes here.
Since 1963, Biuged Instruments develops professional, precise and cost-effective testing instruments for the coatings and inks industry. Through advanced science and technology, Biuged continuously performs research and development to improve product performance which ensures quality products for our clients.
Complete Range of Products
Biuged's business provides a full series of testing instruments for paint, ink and coating, which involves from the viscosity, fineness, drying time of the original paint to the gloss, color, thickness, adhesion, hardness, impact, wear resistance and the domestic leading series of artificial accelerated ageing testers. Our products are in accordance with international standards, such as ISO, ASTM, EN, BS and our manufacturing process is subject to the strictest quality control procedures. Moreover, we are the first company to develop and produce professional standard test-grade substrates in China.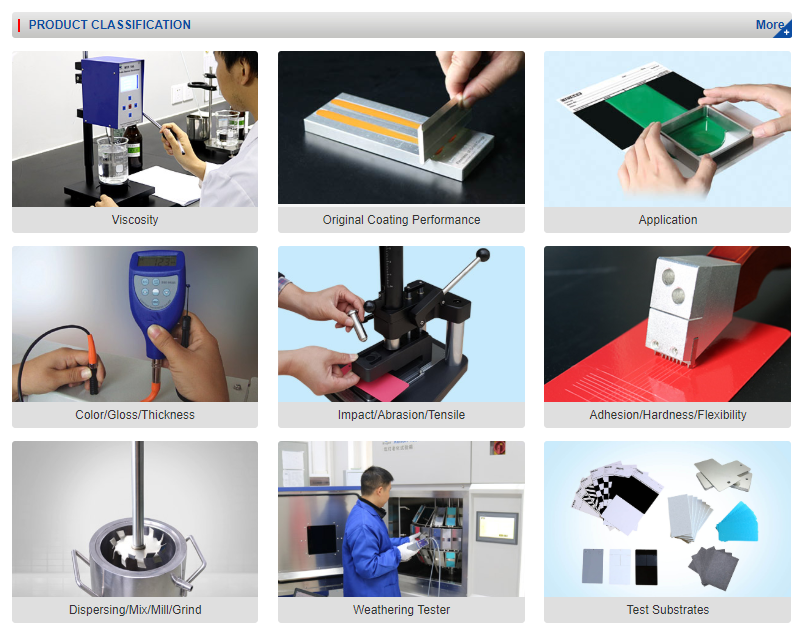 Main Honors
Due to the striving spirit and strength of each staffs, we keep our efforts step by step. Biuged is always absorbed in testing instruments for paint, ink and coating. Pursue advanced studies on the technology of testing instruments and standardization, Biuged has been taking research and development to manufacture the products that can completely replace the imported brands as its own responsibility. Therefore, Biuged has won lots of praises and honors in the industry.
① Advanced Standardization Unit of Paint Industry
Biuged Precise Instruments(Guangzhou)Co.,Ltd was awarded "Advanced Standardization Unit of Paint Industry" by Technical Committee of Paint and Pigment for Standardization, which has won this award for many years.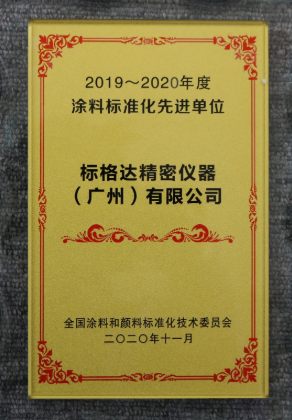 ② Draft and Revision of over 50 National Standards
In the formulation of relevant standards, Biuged has actively participated in and strongly supported the standardization work of coating for a long time. As a main member of the Technical Committee for Standardization of Coatings and Paints (TC5), we have been involved in draft and revision work over 50 Chinese governmental standards so far.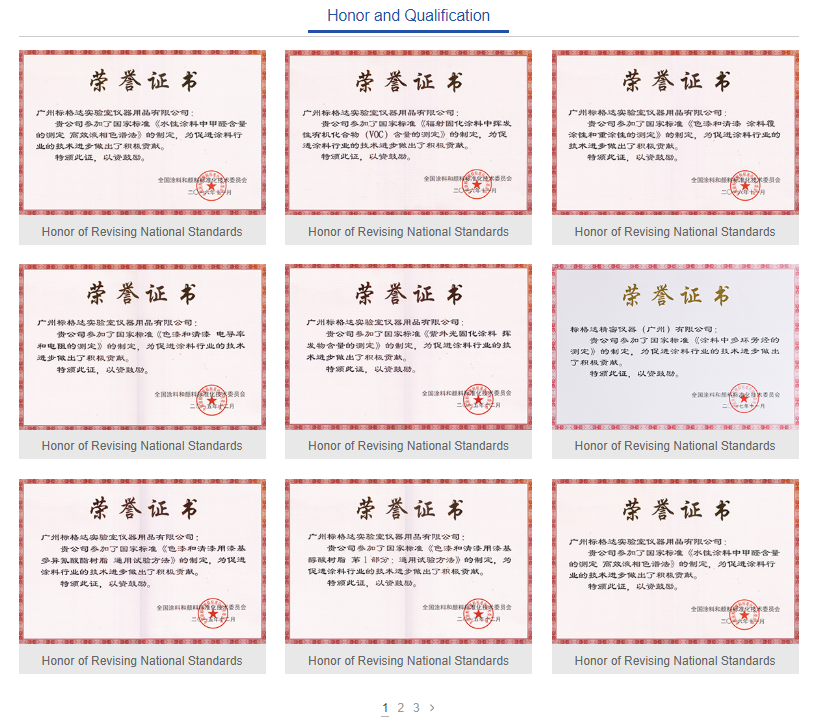 ③ ISO9001:2015 Quality Management System Certification
Biuged successfully passed the "ISO9001: 2015 Quality Management System Certification". We are one of the leading manufacturers that passed this certification earlier in the coating and ink testing instrument industry.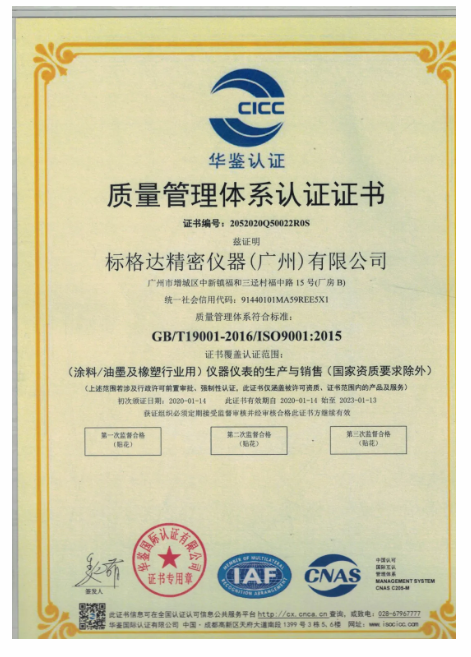 ④ Calibration Laboratory with CNAS Certification
Our calibration laboratory is the first and only third-party institution approved by CNAS in China that specializes in calibration and measurement services for coating and paint testing instruments.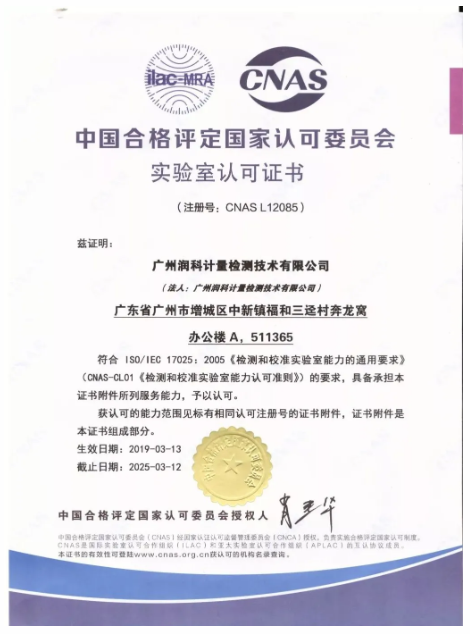 ⑤ All Products with CE Certification
All products of Biuged have passed CE safety assessment of European ENTE CERTIFICAZIONE MACCHINE, and the product indicators meet the EU mandatory certification regulations and requirements. We are the only manufacturer of coating instruments in China whose products all have been certified conform the European CE standards.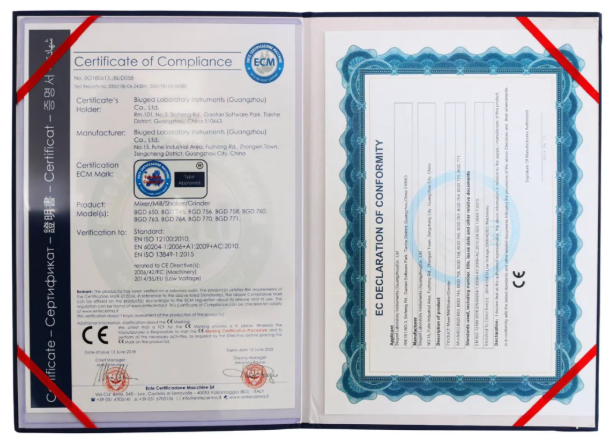 Large Quantity of Stable Clients
Biuged has been adhering to "Quality First, Customer First"as the most important principle, which also committing to establishing long-term and good relationship with customers. Thus we have a large number of customers. In addition, Biuged has more than 96 sales agents all over the world.

Create Good Atmosphere in Biuged
A continuous developing and growing enterprise, all relies on each staff's diligence and the spirit of striving. Biuged not only thinks highly of the personal development of employees, but also provides lots of company benefits, which pays attention to employees' health and enriches their life.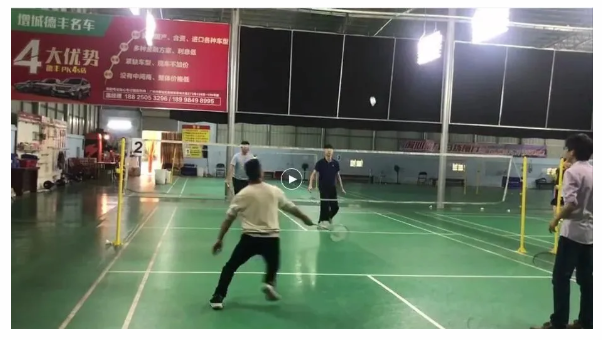 Hold Badminton Every Friday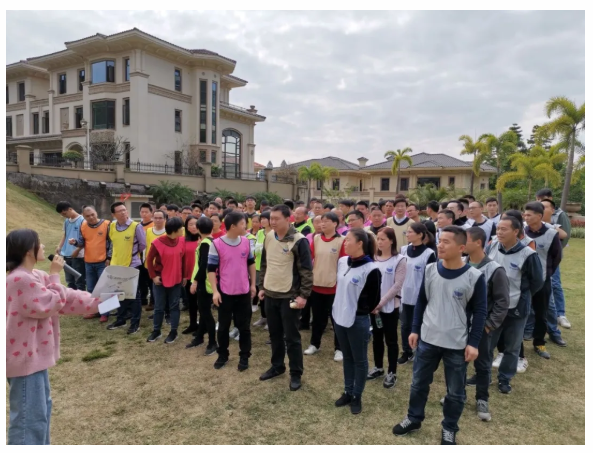 Fun Sports with Prizes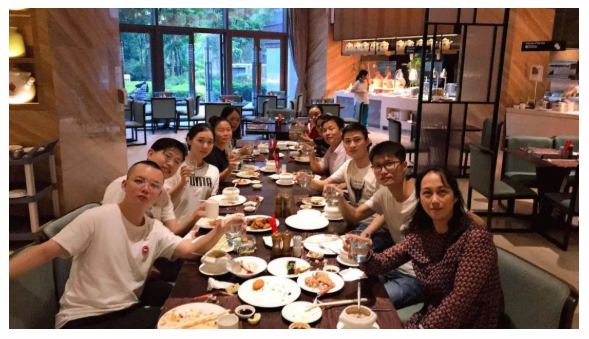 Quarterly Dinner Party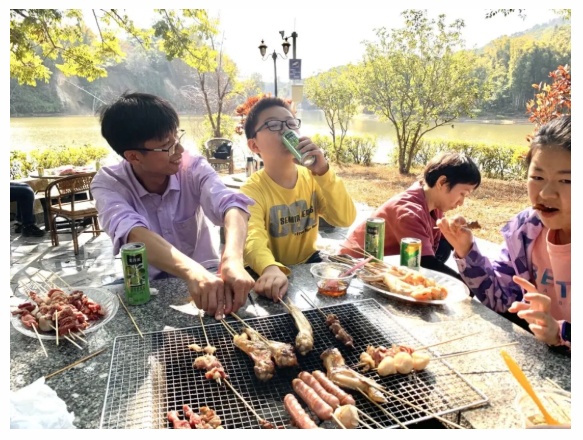 Outdoor BBQ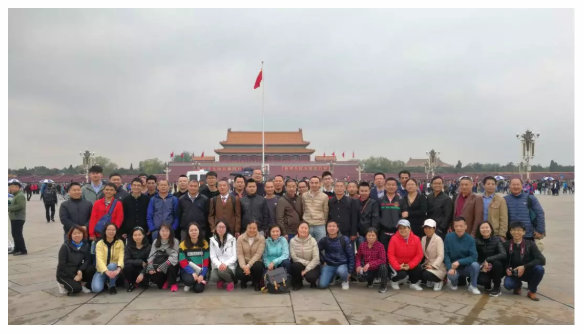 Annual Travel
Social responsibility
Biuged not only attaches great importance to the development of enterprise, but also actively participates in social welfare undertakings. Biuged has always been enthusiastic about public welfare of Chinese paint industry, which establishes the Paint Scholarship for the university and regularly organizes the laboratory comparison tests in the industry. In addition, Biuged also makes its own contributions to help domestic and aboard people at the current epidemic situation, such as donating medical masks. And for the realization of social responsibility, Biuged has also funded Hope Primary School Project.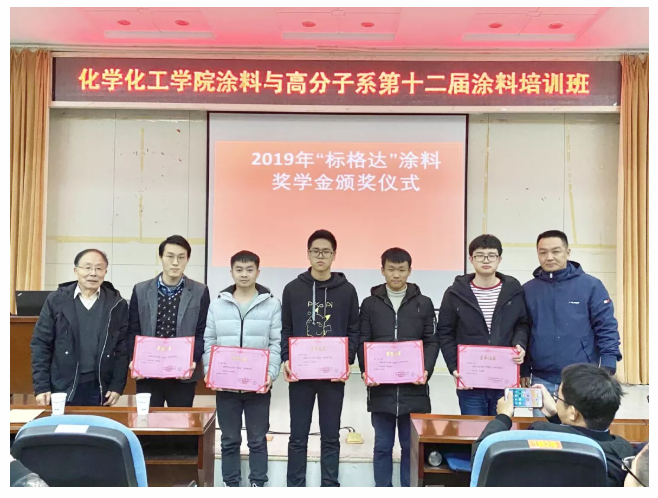 Set up "Biuged"Paint Scholarship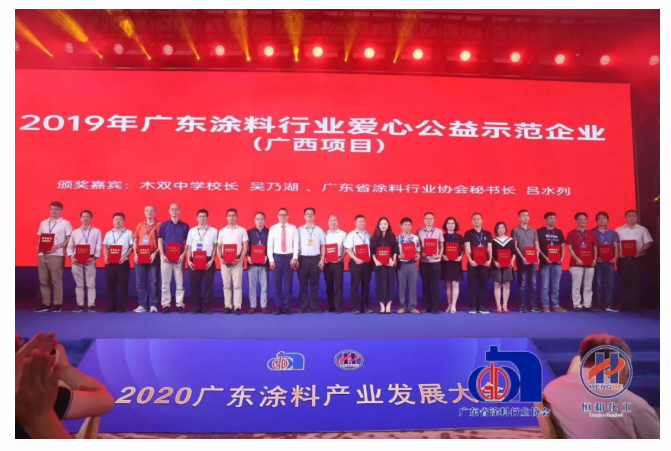 Awarded the Title: Caring and Public Welfare Demonstration Enterprise in Guangdong Coatings Industry (Guangxi Project)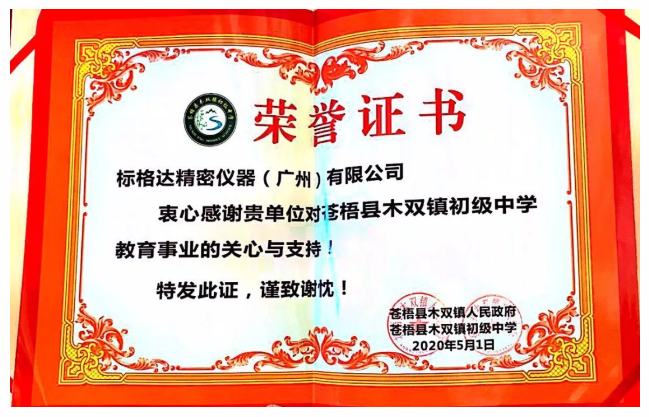 Funding for Hope Primary School Project
Biuged has grown from initial three employees to hundreds of employees today, developed nearly 50 new products and obtained more than 30 patents. Our brand has expanded from the domestic market to nearly 70 countries and regions around the world.
These achievements in the Biuged's development history, which cannot be separated from the persistence, passion and diligence of all the staffs, as well as the support and trust of our customers.
Life is endless, and struggle is endless. We will definitely move forward and look forward to welcoming a more brilliant future.