Setra Balance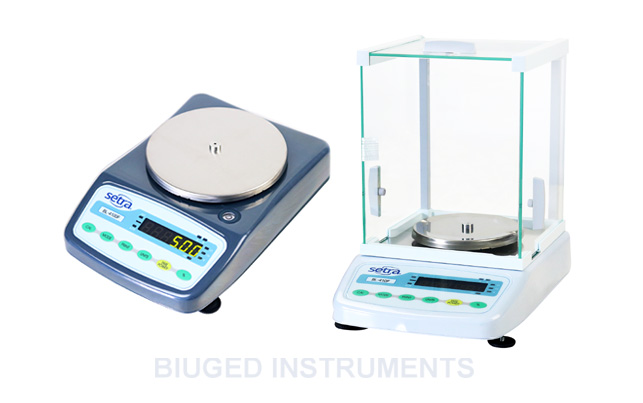 Setra Balance
The BL Precision Balance is an accurate, stable and robust balance which can be supplied with or without a plastic draft guard for higher accuracy of measurements.
The BL Precision Balances are protected against spray and dust according to the IP54 standard.
With the cable accessory, the BL can be connected to a computer for accurate recording of your data.
A range of User programmable metric and imperial measurement units can be displayed.
■ Ordering Information
Ordering Information →

Technical Item ↓

BL-120

BL-200

BL-410

BL-1200

BL-2000

BL-4100

BL-5000

Capacity(g)

120

200

410

1200

2000

4100

5000

Readability(g)

0.001

0.001

0.001

0.01

0.01

0.01

0.01

Repeatability(g)

±0.001

±0.001

±0.001

±0.01

±0.01

±0.01

±0.01

Linearity(g)

±0.002

±0.002

±0.002

±0.02

±0.02

±0.02

±0.1

Keyboard

Six key

Six key

Six key

Six key

Six key

Six key

Six key

Pan Size

Φ120mm

Φ120mm

Φ120mm

Φ158mm

Φ158mm

Φ158mm

Φ158mm

Draft shield

Standard

Standard

Standard

N/A

N/A

N/A

N/A

Security Lock Kit

Option

Option

Option

Option

Option

Option

N/A

Size W*H*D(in)

7*5.75*11

7*5.75*11

7*5.75*11

7*2.5*11

7*2.5*11

7*2.5*11

7*2.5*11

Interface

Bidirectional RS-232,(standard on all models)

Display

0.57″LED(all models)

Power

7.2VDC(115VAC,60HZ adaptor provided)