Water/Oil Bath Kettle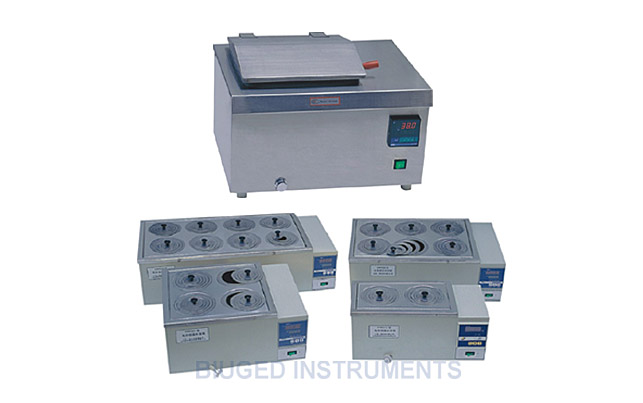 Provided to colleges, industrial and mining enterprises and scientific research departments for precise constant temperature and auxiliary heating.
Main Technical Parameters
■ interior of bath is made of stainless steel and the center lids can be removable discretionarily.
■ High precision microprocessor temperature controller ensures a precise and reliable temperature control.
■ Audible and visible tracking alarm indicates over-temperature, which provide samples reliable protection.
■ Ordering Information
Ordering Information →

Technical Item ↓

Water Bath (with removable center lids)

Oil Bath

BGD 830

BGD 831

BGD 832

BGD 833

BGD 839

BGD 840

Electrical Requirements

220V 50HZ

220V 50HZ

Input Power

500W

1,000W

1,500W

2,000W

1,000W

2,000W

Temperature Range

From ambient+5 to 99℃

From ambient+5 to 200℃

Temperature Stability

±0.5℃

±0.5℃

Tracking Arm

± 2℃

± 2℃

Chamber Capacity

4.9L

9.9L

14.8L

19.8L

12 L

20 L

Interior Dimension
(mm)W×D×H

150×300×110

300×300×110

450×300×110

600×300×110

250×250×200

400×250×200

Timing Range

1~9,999min

1~9,999min

Note

Two holes

Double columns four holes

Double columns six holes

Double columns

eight holes

---

---